From the Megantic mountain to the Ham mountain, explore the stream!
Discover the summit drive
discover the summit drive
Set out to conquer the highest summits of southern Quebec through the Summit Drive by car, motorcycle and bicycle. T
he Summit Drive is a 193-km circuit that connects the highest mountain peaks of southern Quebec from La Patrie to Saint-Adrien in the Eastern Townships where panoramic scenery is truly exceptional all along the way.
This touristic road offers you exhilarating view's points of the ever changing seasons. Stop in the eighteen welcoming villages, where the outdoors and culture punctuate the resident's lives. Stretch your time with us to admire the stars like never before in our Fabulous first International Dark Sky Reserve of Mont Mégantic.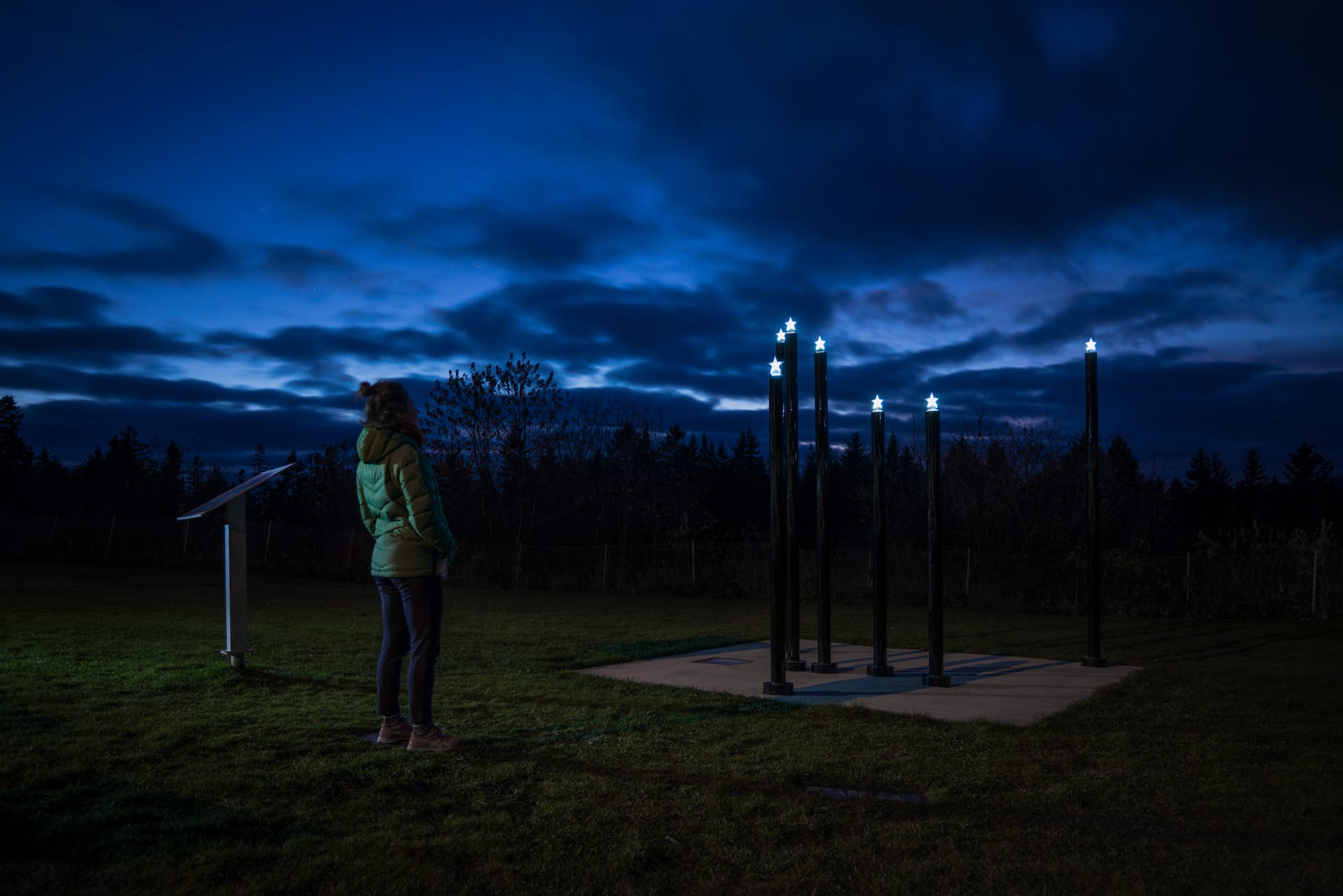 On The Summit Drive you will discover nature at its best. Endless mountain chains and several majestic lakes dominate the area's landscape.
Here doors are open for you to enjoy both cultural attractions and outdoor activities : hiking, cycling, swimming, beaches, aerial adventure courses, horseback riding, snowshoeing, cross-country skiing, husky sleigh riding, snowmobiling, interpretation centers, etc...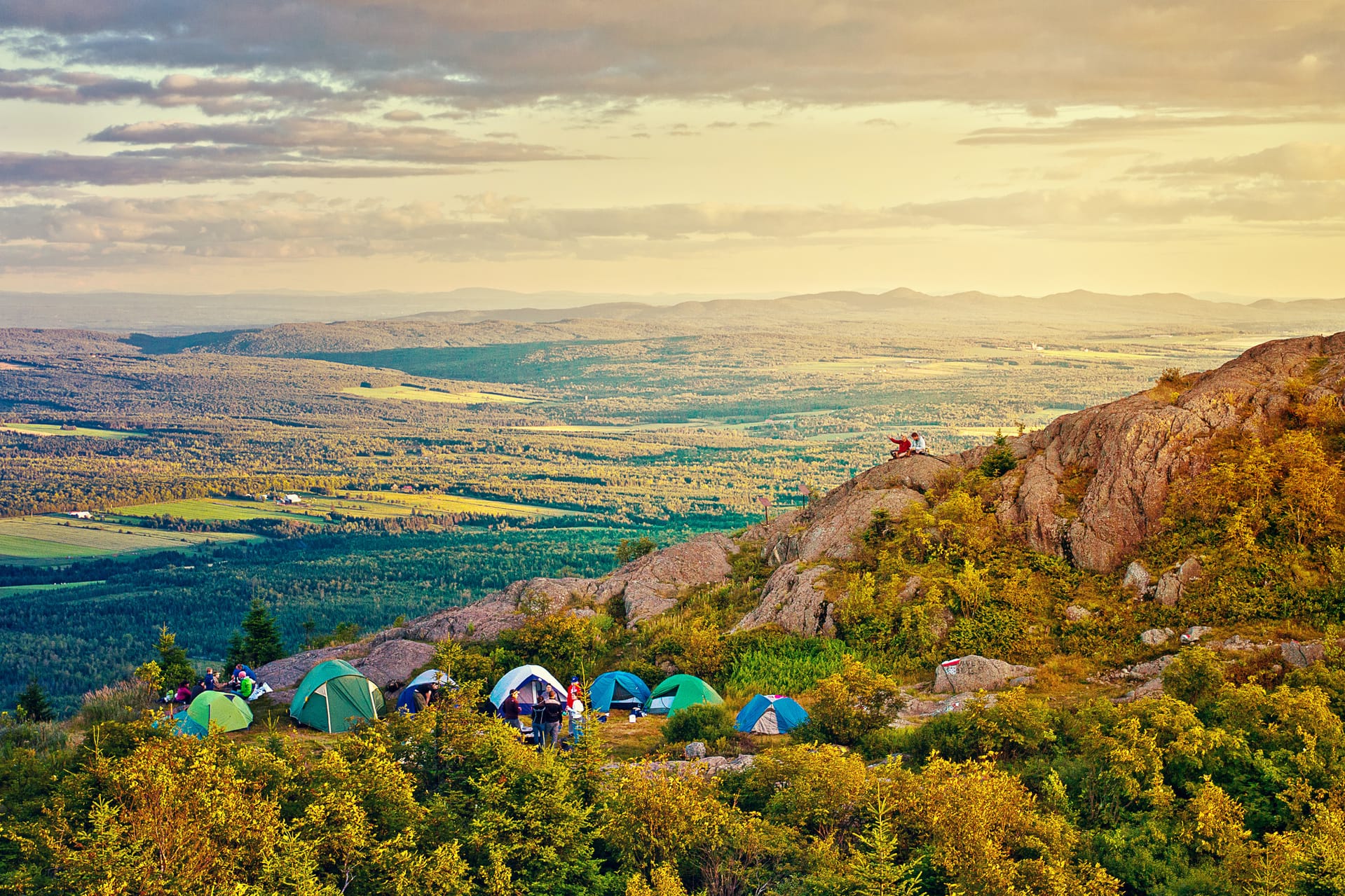 Located at strategic points along the Summit Drive, information panels guide your adventure through the highest summits of southern Quebec!
Moreover, we find summit meeting panels along the Drive, which indicated geographic attributes and are becoming tourist emblems.
INTERESTING PANORAMIC SCENIC VIEWPOINTS
- Côte des Lignes (Chartierville)*
- Halte de Notre-Dame-des-Bois
- Sommet de la montagne de Marbre (Sentiers Frontaliers)*
- Mont Saint-Joseph (Parc national du Mont-Mégantic)*
- Mont Mégantic (Parc national du Mont-Mégantic)
- Mont Gosford*
- Quai de Piopolis
- Quai de la Ferme (route 263 à la tête du lac)
- Tour d'observation des Hautes-Appalaches (Frontenac)
- Lac aux Araignées (Frontenac)
- Parc de la Croix Lumineuse (Lac-Mégantic)*
- Parc de l'OTJ (Lac-Mégantic)
- Chemin Dostie (Audet)
- Maison du granit (Lac-Drolet)
- Morne de Saint-Sébastien (Maison du granit)*
- Face de signe (Sentiers du Mont-Bélanger)
- Mont Bélanger (panneau rencontre au sommet à venir)
- Massif de Winslow (Parc national de Frontenac)*
- Mont-Ham (Parc régional du Mont-Ham)*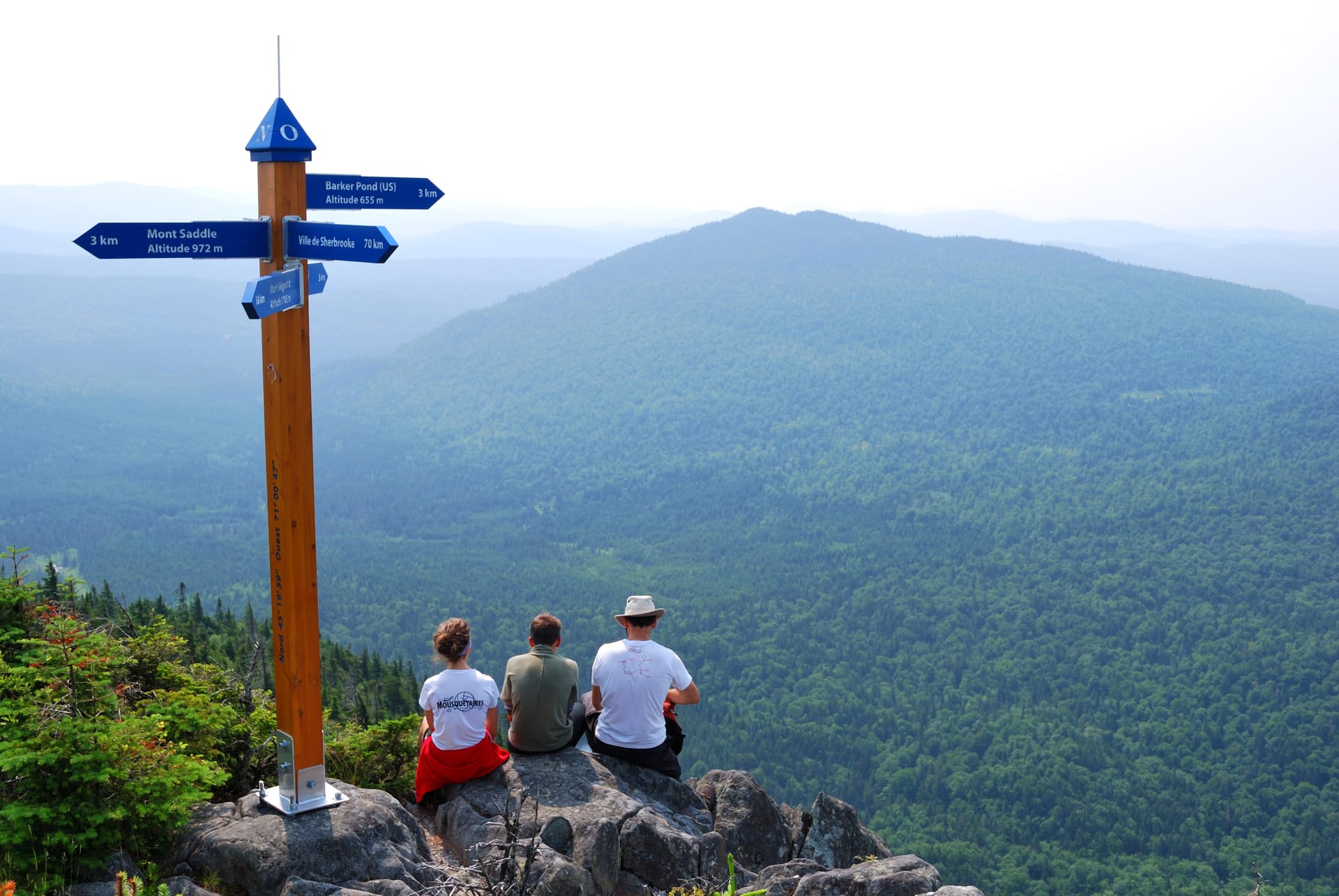 Observation Towers
- Maskinongé Marsh walking trail
- Mont Morne summit*
- Hautes-Appalaches observation tower
- Mont Gosford summit*
*locations of "Rencontre au sommet" (Summit Meeting) guidepost.